Christmas Countdown :
How Many Days Till Christmas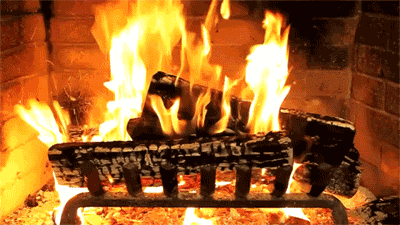 Merry Christmas From Friends Of Liberty Group Blogger's
To you and Yours and A Merry Christmas and a Happy New Year from all of us here at Friends Of Liberty Group
Bill Sharpe
Public Relations Friends Of Liberty Group
Laura Stietz
YES...there IS a Santa Claus!!!!
Merry Christmas To All Of You,
From All
Of Us Here At Liberty Blog Groups
And Thank The Lord For Standing Beside America The Shining City Upon a Hill

AT TIMES MY THOUGHTS WITHOUT CONTROL ILLUMINATE MY VERY SOUL TO BLESS ME WITH A VIVID DREAM... A GIFT OF LOVE FROM ONE SUPREME. I JOURNEYED TO THE PAST TODAY, TWO HUNDRED FREEDOM YEARS AWAY. I WALKED INTO A BUILDING THERE. GREAT MEN WERE ON THEIR KNEES IN PRAYER. ON THE TABLE IN PLAIN SIGHT DESIGNED BY FLICKERING CANDLELIGHT, A DOCUMENT WITH SIGNATURES SPELLED FREEDOM TO BE MINE AND YOURS.
I LISTENED AS THE BANNER WAVED... ENGROSSED WITH AWE WHEN GREAT MEN PRAYED. "THY MERCY LORD, FOREVER STANDS AND THOU HAST BROUGHT US TO THIS LAND. MAY OUR CHILDREN FAITHFUL BE... FOR WE ARE FREE TO WORSHIP THEE. MAKE OUR COUNTRY TRUE AND STRONG. LET WEALTH UNTOLD TO HER BELONG. SHOULD OUR CHILDREN STRAY FROM THEE, CUT THEM DOWN THAT THEY MAY SEE. FOR IF THEIR RICHES MAKE THEM BLIND, THEY MAY NOT SEE THY LOVE DIVINE. LORD, THROUGH OUR BICENTENNIAL YEARS REMEMBER PRAYER WE OFFER HERE." MY VIVID DREAM TURNED INTO DUST.
I HAD TO LEAVE! I KNEW I MUST! YES I WAS THERE WHEN GREAT MEN PRAYED. 'TWOULD BREAK THEIR HEART IF I HAD STAYED FOR THEY WOULD SEE MY TEAR FILLED EYES AND FEEL THIS HURT I CAN'T DISGUISE. I'M FROM THE BICENTENNIAL YEARS. WE'VE CHANGED THE LAWS THEY HELD SO DEAR. AMERICA, GO BACK WITH ME. OUR LORD CAN MAKE THE BLIND TO SEE, FOR IF WE FALL OR IF WE STAND DEPENDS UPON GOD'S GUIDING HAND.


Friends Of Liberty

is a non-partisan, non-profit organization with the mission to protect and defend individual freedoms and individual rights.