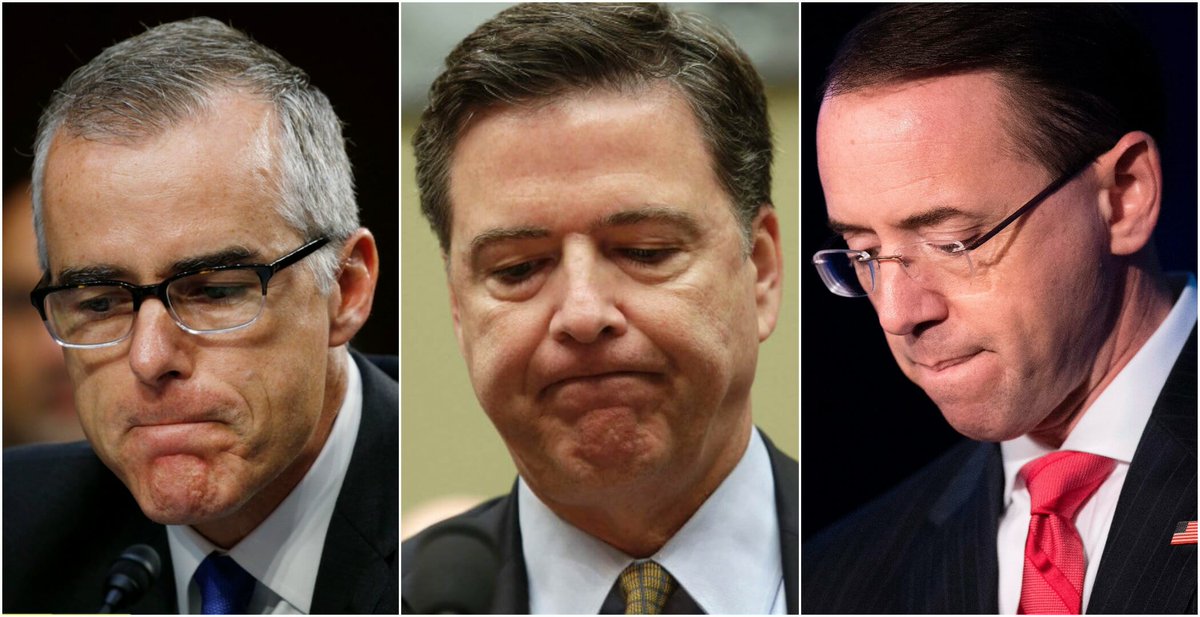 GOP Rep. To Seek CRIMINAL PROSECUTION of FBI, DOJ Officials over "TREASON" in FISA Memo
In a letter published Friday, Rep. Paul Gosar (R-AZ) announced he will seek the criminal prosecution of FBI and Justice Department officials in response to the "treason," laid out in the recently released FISA abuse memo.
"The FBI knowingly took false information from the Democratic National Committee and the Hillary Clinton campaign and then used it to smear Donald Trump in order to hurt his campaign," wrote Gosar.

"The full-throated adoption of this illegal misconduct and abuse of FISA by James Comey, Andrew McCabe, Sally Yates and Rod Rosenstein is not just criminal but constitutes treason," Gosar continued.
Gosar revealed he would seek "criminal prosecution against these traitors to our nation."

Under the U.S. constitution, the FBI and Justice Department officials could be put to death if found guilty of treason.
As reported by The Gateway Pundit's Jim Hoft, the House Intelligence Committee released their classified FISA memo today.
Source:>>>>>>>>>>>>Here
Click here on the link below to read a summary of the memo's abuses.
Secret Nunes Memo by kitdaniels on Scribd
One of the penalties for refusing to participate in politics is that you end up being governed by your inferiors. -- Plato (429-347 BC)
TRY THE FRIENDS OF LIBERTY
AD FREE
"FIGHTING FOR FREEDOM AND LIBERTY"
and is protected speech pursuant to the "unalienable rights" of all men, and the First (and Second) Amendment to the Constitution of the United States of America.

In God we trust.
Stand Up To Government Corruption and Hypocrisy
NEVER FORGET THE SACRIFICES
BY OUR VETERANS
Note:

We at The Friends Of Liberty cannot make any warranties about the completeness, reliability and accuracy of this information.
Don't forget to follow the Friends Of Liberty on Facebook and our Page also Pinterest , Twitter , Tumblr and Google Plus PLEASE help spread the word by sharing our articles on your favorite social networks.
The Friends Of Liberty
is a non-partisan, non-profit organization with the mission to
Educate,
protect and defend individual freedoms and individual rights.
Support the Trump Presidency and help us fight Liberal Media Bias. Please LIKE and SHARE this story on Facebook or Twitter.
TOGETHER WE WILL MAKE AMERICA GREAT AGAIN
!
Join The Resistance and Share This Article Now!
TOGETHER WE WILL MAKE AMERICA GREAT AGAIN!
Help us spread the word about Friends Of Liberty Blog we're reaching millions help us reach millions more.
‼️️ ♻️

PLEASE SHARE

♻️ ‼️️
Please SHARE this now!

The Crooked Liberal Media will hide and distort the TRUTH.

It's up to us, Trump social media warriors, to get the truth out. If we don't, no one will!
Share this story on Facebook and let us know because we want to hear YOUR voice!