POETICALLY SPEAKING CONSERVATIVELY:
"The Debates: Thoughts On Round One"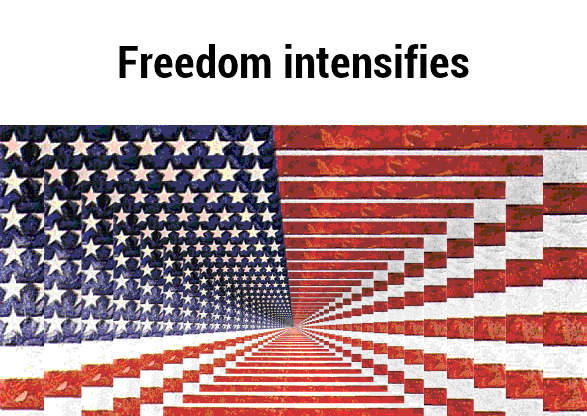 The Pledge of Allegiance to the Flag: "I pledge allegiance to the Flag of the United States of America, and to the Republic for which it stands, one Nation under God, indivisible, with liberty and justice for all.", I pledge my allegiance to the Constitution of the United States of America, and to the Republic for which it stands one nation under God indivisible, with liberty and justice for all, Amen !
by Joe Esposito
POETICALLY SPEAKING CONSERVATIVELY
"The Debates: Thoughts On Round One"
Five times he played the perfect shill. Yes. Lester did what he was told. His instructions were to get at the DON. As far as Hillary went he kept rather still. Trump more than held his own and that's what he really had to do. His stature as a potential President was certainly in full view. She, on the other hand, came off as rather robotic. All of her talking points we heard her tick off. Mercifully America was spared her hideous cough. Miraculously, there was not a twitch from her, no fainting, her eyes were rather focused. She cannot shake her untrustworthiness. She still leaves us with a feeling of disgust.
Of course the mainstream media thought she was fabulous. So impressed were they by her resume. But where are her accomplishments? There's not much of that to see. One thing that you can take away from this debate is that the DON won on plausibility. What Hillary had to do was to climb out of a rather deep hole that she had dug. But it is rather hard to do when she comes off as so damn smug. She so lacks charm and she lacks any smidgen of humanity. She will always come across as a condescending piece of shit. That is our Hillary.
Trump should have pressed more on the server issue and the dreaded Clinton Foundation but incredulously he chose not to. You knew Lester wouldn't bring it up. That is something the Clinton media we never see do. Instead we heard about Trump's taxes and the birther issue. These two topics were covered in great detail. Lester and Hillary hammered the DON on this but to no avail. On the issue of the Iraq war we saw Trump get rather feisty. On this the moderator gave it his best shot. He kept saying Trump was for the war and the DON insisted he was not.
Trump is now questioning why Lester didn't ask any questions of Hillary about the server, the Foundation and, of course, Benghazi. It is certainly fair to ask this but we all knew he wouldn't. He was told in no uncertain terms to go light on Dastardly Hillary. Hey, Mr. Holt, I think your job is quite safe at NBC. He made up for the performance of Matt Lauer who angered the media and caused quite an eruption. Lester certainly got the message. He interrupted Trump plenty of times but with Hillary there was not one interruption.
He projected stability and on the subject of jobs he correctly zeroed in on the job-killing, wage-suppressing effects of statist policies and the absurdity of Clinton's plan to encourage private-sector job creation by taking more money away from the private sector. This is a point not lost on most of the electorate. This is Trump's strongest suit and many millions recognize it. His economic plan has helped him enormously in his steady rise in the polls and last night's debate did not change the needle. Hillary did not change the trajectory of the election. Most feel it is too close to call. In my gut I feel that the DON is heading toward a landslide. Team Clinton, prepare for a most precipitous fall!!
Friends Of Liberty

is a non-partisan, non-profit organization with the mission to protect and defend individual freedoms and individual rights.