Jeff Sessions On The Importance Of Telling The Truth To Congress
Trump calls Jeff Sessions 'very weak' on Clinton crimes
President Trump called out Attorney General Jeff Sessions for the second day in a row on Tuesday, and questioned why he hasn't investigated "crimes" committed by Hillary Clinton.
Trump also accused acting FBI chief Andrew McCabe of not probing Clinton because she donated money to McCabe's wife's political campaign, and alleged that Democrats had help from Ukraine in the 2016 election.
"Ukrainian efforts to sabotage Trump campaign - 'quietly working to boost Clinton.' So where is the investigation A.G. @seanhannity," the president tweeted Tuesday morning.
Less than 10 minutes later, Trump added: "Attorney General Jeff Sessions has taken a VERY weak position on Hillary Clinton crimes (where are E-mails & DNC server) & Intel leakers!"
"After 1 year of investigation with Zero evidence being found, Chuck Schumer just stated that "Democrats should blame ourselves,not Russia," the president tweeted on Monday, later adding, "So why aren't the Committees and investigators, and of course our beleaguered A.G., looking into Crooked Hillarys crimes & Russia relations?"
Though Trump did not elaborate on why Sessions is "beleaguered," the Monday tweets and now the Tuesday tweets come less than a week after Trump criticized Sessions for recusing himself from the Department of Justice's Russia investigation into meddling in the 2016 presidential election.
"Sessions should have never recused himself and if he was going to recuse himself he should have told me before he took the job and I would have picked somebody else," Trump told The New York Times in an interview on Wednesday.
The public criticisms have raised speculation that Sessions, who was the first Senator to back Trump, could resign, though the attorney general said last week at a news conference that he intends to remain head of the Justice Department.
The Justice Department declined to comment on the tweets sent Monday and Tuesday.
Sessions was at the White House on Monday, but a Justice Department spokeswoman told the Washington Examiner it was due to a "standing lunch meeting" that occurs "every week." Sessions and Trump have not yet talked since last week's New York Times interview.
Trump also zinged the acting FBI director McCabe nine minutes after his two tweets at the attorney general.
"Problem is that the acting head of the FBI & the person in charge of the Hillary investigation, Andrew McCabe, got $700,000 from H for wife" Trump wrote of McCabe.
McCabe has been in charge of the FBI since early May after former Director James Comey was fired by Trump.
The Justice Department's Office of the Inspector General said in January it was reviewing the FBI's handling of Hilary Clinton's use of a private email server, the reason the president dismissed Comey, according to a memorandum by Deputy Attorney General Rod Rosenstein.
In October, it was reported that a political action committee affiliated with Virginia Gov. Terry McAuliffe, who has ties to Hillary Clinton, donated nearly $500,000 to the losing campaign of McCabe's wife Jill McCabe during the 2015 Virginia state election.
President Trump calls Attorney General Jeff Sessions 'very weak' on 'Clinton crimes
President Donald Trump continued his public criticism of Attorney General Jeff Sessions as part of a series of early-morning tweets, calling his appointed head of the Justice Department "very weak" on "Hillary Clinton crimes."President Donald Trump continued his public criticism of Attorney General Jeff Sessions as part of a series of early-morning tweets, calling his appointed head of the Justice Department "very weak" on "Hillary Clinton crimes."
This morning's tweet critical of Sessions continued a recent pattern by Trump.
Trump called his attorney general, who was one of his first supporters during the campaign, "beleaguered" Monday.
In an interview with The New York Times on Wednesday, Trump said he wouldn't have appointed Sessions attorney general if he had known Sessions would recuse himself from the Russian investigation.
"How do you take a job and then recuse yourself?" Trump told The New York Times. "If he would have recused himself before the job, I would have said, 'Thanks, Jeff, but I can't, you know, I'm not going to take you.'
Trump said that Sessions' recusal was "extremely unfair, and that's a mild word, to the president."
Trump calls Sessions 'beleaguered AG'
Inside the frayed relationship between Donald Trump and Jeff Sessions
Report: Trump says he would not have hired Sessions given recusal
White House press secretary Sarah Sanders said this morning that Trump is "frustrated and disappointed" in Sessions.
"I know that [the president] is certainly frustrated and disappointed in the attorney general for recusing himself," Sanders said on "Fox and Friends." "He is continuing to move forward and focus on other things. But that frustration certainly hasn't gone away, and I don't think it will."
When asked if Trump wants Sessions out as attorney general, the spokeswoman said that is a "decision if the president wants to make, he certainly will."
Despite the public criticism from the president, Sessions said last week he plans to stay on as attorney general, "as long as that is appropriate."
WILL OR WON'T HE INVESTIGATE HILLARY CLINTON...IS THE QUESTION
ASK PRESIDENT TRUMP TODAY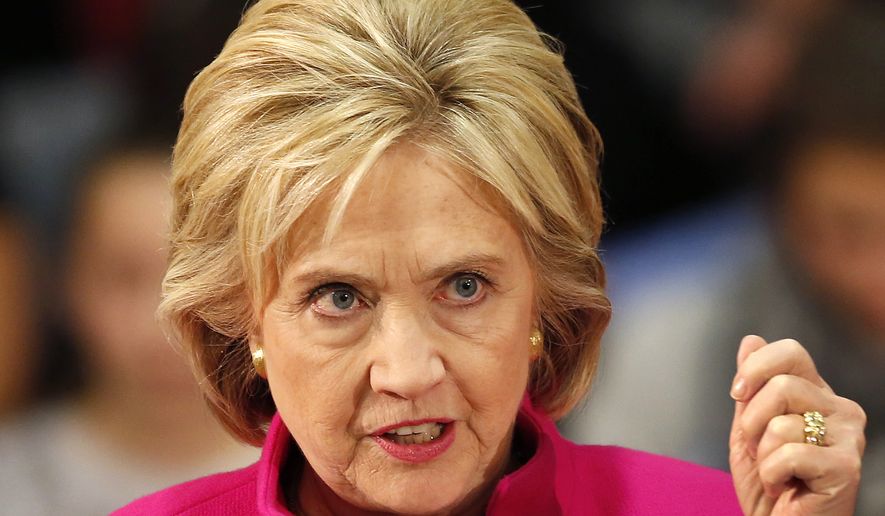 TRY FRIENDS OF LIBERTY ADD FREE
FRIENDS OF LIBERTY
"FIGHTING FOR FREEDOM AND LIBERTY"
Stand Up To Government Corruption and Hypocrisy
NEVER FORGET THE SACRIFICES
BY OUR VETERANS
Note:
We at Friends of Liberty cannot make any warranties about the completeness, reliability and accuracy of this information.
Friends of Liberty
is a non-partisan, non-profit organization with the mission to
Educate,
protect and defend individual freedoms and individual rights.
Support the Trump Presidency and help us fight Liberal Media Bias. Please LIKE and SHARE this story on Facebook or Twitter.
TOGETHER WE WILL MAKE AMERICA GREAT AGAIN
!
Join The Resistance and Share This Article Now!
‼️️ ♻️

PLEASE SHARE

♻️ ‼️️