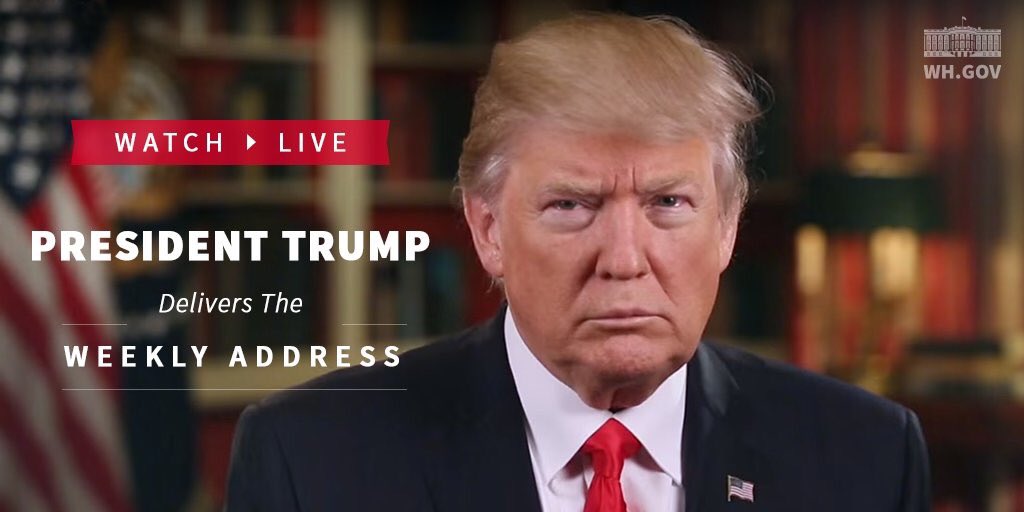 President Trumps Weekly Address: At 11:00 AM,And Trump Tweets...
️
PLEASE SHARE
️
TRUMP TWEETS ~ JUNE 5TH - JUNE 10TH
"FIGHTING FOR FREEDOM AND LIBERTY"
NEVER FORGET THE SACRIFICES
BY OUR VETERANS
Note:
We at Friends of Liberty cannot make any warranties about the completeness, reliability and accuracy of this information.
Friends of Liberty
is a non-partisan, non-profit organization with the mission to
Educate,
protect and defend individual freedoms and individual rights.
Support the Trump Presidency and help us fight Liberal Media Bias. Please LIKE and SHARE this story on Facebook or Twitter.
TOGETHER WE WILL MAKE AMERICA GREAT AGAIN
!
Join The Resistance and Share This Article Now!
‼️️ ♻️

PLEASE SHARE

♻️ ‼️️