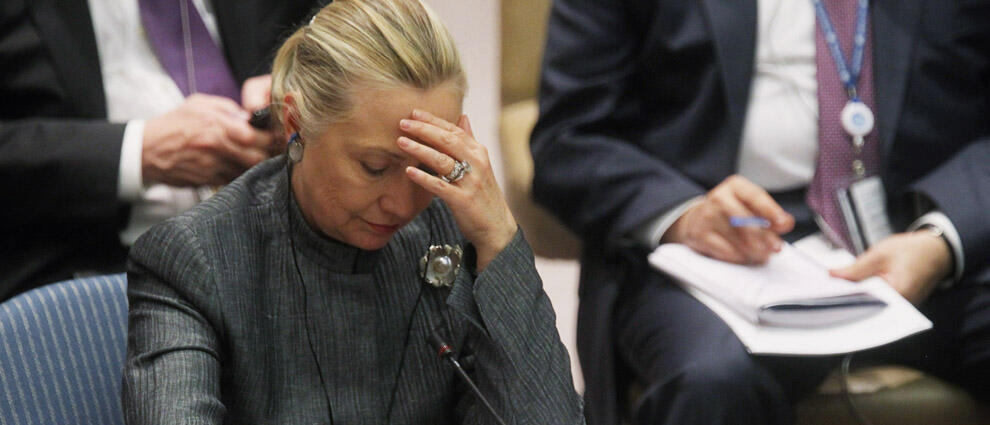 Hillary Clinton left the State Department in 2013, but that didn't prevent her and her staff from having continued access to top-secret and classified material for years, reports Fox News.
Hillary and at least six associates were designated 'research assistants', all of whom had top security clearance, even after Hillary announced her second White House bid back in April 2015.

Sen. Chuck Grassley said the access was offered to help the former Secretary of State work on a future memoir, but added he was only made aware of the situation after the Trump administration took over.

"I have repeatedly asked the State Department whether Secretary Clinton and her associates had their clearances suspended or revoked to which the Obama Administration refused to respond," Grassley wrote on March 30.

"Recently, the State Department informed the Committee that six additional Secretary Clinton staff at State were designated as her research assistants which allowed them to retain their clearances after leaving the Department," he added.

Grassley has requested more information now that Secretary Tillerson leads the Department, including whether Clinton or any of her aides were ever investigated or sanctioned over the 'mishandling' of the top-secret intelligence.

"Any other government workers who engaged in such serious offenses would, at a minimum, have their clearances suspended pending an investigation," said Sen. Grassley. "The failure to do so has given the public the impression that Secretary Clinton and her associates received special treatment."
Note:
We at Friends of Liberty cannot make any warranties about the completeness, reliability and accuracy of this information.
Friends of Liberty
is a non-partisan, non-profit organization with the mission to protect and defend individual freedoms and individual rights.
Support the Trump Presidency and help us fight Liberal Media Bias. Please LIKE and SHARE this story on Facebook or Twitter.
TOGETHER WE WILL MAKE AMERICA GREAT AGAIN
!
Join The Resistance and Share This Article Now!
‼️️
♻️ PLEASE SHARE
♻️
‼️️