DANGEROUS PROPAGANDA BY THE BBC. This never happened this way. Hillary Clinton ordered the Chemicals via the UK for a staged attack that was orchestrated by Kerry and Qatar. Then they blamed Assad. This was the Obama plan to destabilize the region. This is a Genocidal plan.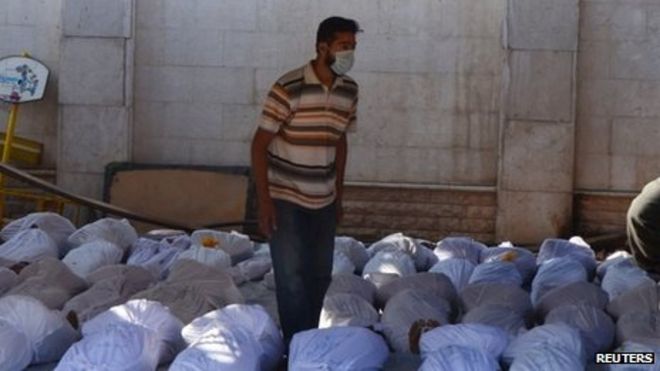 Very important to get the truth out. Trump was misled. The 2013 attack was a Genocidal plan by the Clinton state dept. She ordered the Chemicals via a UK firm, and Kerry worked with Qatar to orchestrate it and then blame ASSAD.
Remember that Obama was demanding that we toppled and bomb Syria and Russia and the American people did NOT want that. So he was stopped. Lindsey Graham the RINO came out into the NEWS and did Obama's bidding for him to the press. Graham is a mouthpiece for the Elite IMF Cartel.
Graham actually told the press that if we do not bomb Syria, that they will NUKE Charleston, SC. Imagine.
This is all propaganda. to justify toppling Assad for another Genocidal war and the Caliphate in the Middle East.
Note:
We at Friends of Liberty cannot make any warranties about the completeness, reliability and accuracy of this information.
Friends of Liberty
is a non-partisan, non-profit organization with the mission to protect and defend individual freedoms and individual rights.
Support the Trump Presidency and help us fight Liberal Media Bias. Please LIKE and SHARE this story on Facebook or Twitter.
TOGETHER WE WILL MAKE AMERICA GREAT AGAIN
!
Join The Resistance and Share This Article Now!
‼️️
♻️ PLEASE SHARE
♻️
‼️️