The Miracles Of Christmas
Have You Ever Experienced
A Christmas Miracle
Well I have
God Chose Me One
Week before Thanksgiving some 40
Years Ago To Help A Family Of 4
Living In A shack in the Woods ,They literally had
nothing ,So I was there answer to their Prayers
And The Lord sent me on A mission to help and Give joy
and Hope ,That All Is Possible Through Him.
Enjoy the Story below
Merry Christmas To You All
But the best times of all are when we view Christmas, with all of it's seasonal wonders and spiritual awe, through the eyes of a child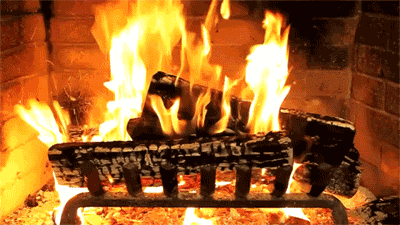 A Holiday Story
by Kayla Miller
The smell of new Christmas trees, the excitement on all the children's faces as they play in the freshly laid snow, the sound of the joyful Christmas music playing all through the town, and the beautiful bright lights that make the whole city glow; reminds me of my childhood and all the unforgettable memories I hold with me forever.

My grandma always told me that I would never truly understand the real meaning of Christmas until I was older and had kids of my own. Now I finally understand what she was talking about.

Christmas Eve was always such an important yet busy day in my family. On Christmas Eve we always attended our school Christmas show (one of us normally played the role of Mary.) Afterward, we came home for about an hour and we got changed into our Christmas dresses and went to eight o'clock mass. After mass we would always stop and buy eggnog. When we got home we put out our homemade chocolate chip cookies for Santa. Then I helped my grandma and dad hang our red, fluffy stockings above the fireplace. Every year before we go to sleep we all sit in the living room and watch "It's A Wonderful Life."

Christmas day has always been one of my favorite days in the whole year. Since 2003, we have always woken up at around 6:30 to open our gifts. While we open our gifts we sit by the fire and play Christmas carols on the TV. Before my dad and grandparents wake up my little sister, Rachael, sneaks out to try and see her presents. Although some years my dog would start barking at her and she would dart to her room in fear that it might wake up the adults.

Christmas 2003, was probably the craziest Christmas that we had ever had. That year, I was about two years old and when I saw all of the presents I was so excited I had an asthma attack and had to go to the emergency room. While my grandparents stayed back with the rest of the kids and opened their presents with them.

Although out of all my years, my favorite Christmas had to be the Christmas of 2016. That year we all woke up at around 7:30, and had a cup of my grandma's homemade hot chocolate. This was probably the best hot chocolate you could ever have. Then we turned on the Christmas music and took turns opening our gifts one-by-one. Afterwards, my grandpa made us his homemade cinnamon buns for breakfast. At around 10:30 we all got dressed in our silly Christmas sweaters and headed up to my aunt's house. This year was more special than all the previous years because not only was it snowing for the first time all winter but it was Dash's (her newborn) first Christmas!

One tradition that I made sure I passed on to my children was going to the nursing home the day after Christmas. When I was younger my dad would have collect homemade blankets, hat, scarves, and gloves and we would wrap them and take them to the nursing home for all the elderly who don't have visitors at Christmas time. When we walked in wearing Santa hats they would get so excited. Their faces would light up the whole room with joy. It was one of the best feelings in the whole world. After we gave out the gifts, we would sing Christmas songs to them with my dad until they had to go to dinner.

Now at the age of 62, I finally understand what my grandma was talking about. Christmas is not about getting gifts; it's about giving and spreading your love and happiness to everyone around you. When I was younger I loved Christmas because it meant no school and getting new clothes, but as I look back I see what I remember most is all the times I spent with my family and all the positive things I did during Christmas to help others. Just remember that Christmas isn't about getting gifts about giving to the community and others.
Friends Of Liberty

is a non-partisan, non-profit organization with the mission to protect and defend individual freedoms and individual rights.
Support the Trump Presidency and help us fight Liberal Media Bias. Please LIKE and SHARE this story on Facebook or Twitter.