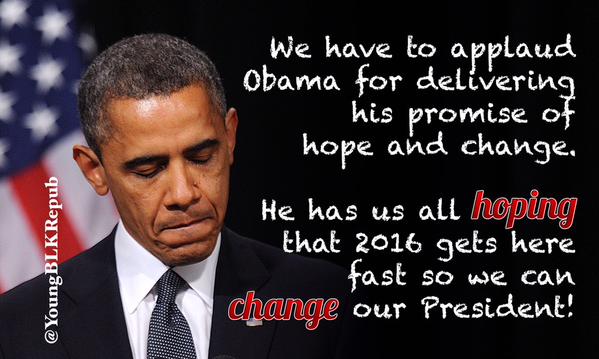 "I'll tell you what hope is. Hope is when people, 30 thousand at a time stand in line in the cold with their children hoping to get a glimpse of a man they think can change the course of their lives from the downward spiral that you and mister hope and change have put them on.
I'll tell you what hope and change is. Hope and change is when people show up 20 thousand strong after an election-- desperate to see the man who brought back jobs to almost a thousand people when your husband said it was impossible."
Gorilla Face - Michelle Obama & Barack Obama
God Bless and Thank You Donald Trump

For Giving We the American Citizens

Hope that Real Change for the

Betterment And Well Being of Our Country and

Citizenry is Indeed Possible
Friends Of Liberty

is a non-partisan, non-profit organization with the mission to protect and defend individual freedoms and individual rights.
Support the Trump Presidency and help us fight Liberal Media Bias. Please LIKE and SHARE this story on Facebook or Twitter.