POETICALLY SPEAKING CONSERVATIVELY:
"My Thoughts On This Campaign"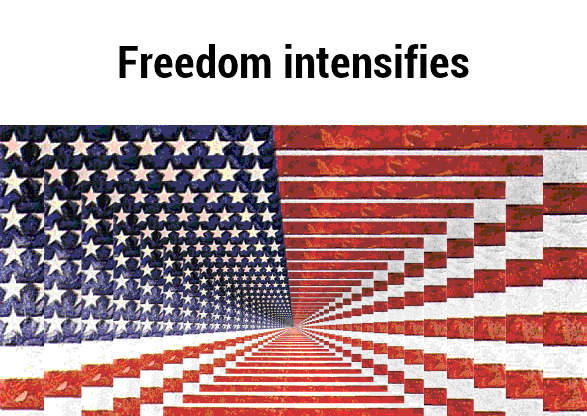 The Pledge of Allegiance to the Flag: "I pledge allegiance to the Flag of the United States of America, and to the Republic for which it stands, one Nation under God, indivisible, with liberty and justice for all.", I pledge my allegiance to the Constitution of the United States of America, and to the Republic for which it stands one nation under God indivisible, with liberty and justice for all, Amen !
by Joe Esposito
POETICALLY SPEAKING CONSERVATIVELY
POETICALLY SPEAKING CONSERVATIVELY
"My Thoughts On This Campaign"
Dastardly Hillary was up twelve points behind last week and now it is down to one! Methinks that this scandal ridden, lying pig is in the midst of being roasted and in a week she will be totally done. Even though Hillary will not be our President she will have a rather busy life fighting a lot of charges. The latest count is at seven. In a matter of time Trump will look forward to his Inauguration and she'll look forward to a Federal Prison.
If you're a Clinton and are involved in a series of crimes your hubris still makes you feel that you can still become President. Many call it sheer arrogance and a sense of utter entitlement. This election has been like no other. I keep hearing practically everyone saying it. There are those who are uncomfortable with Trump's temperament and practically everyone feels Hillary is such a rancid lowlife piece of shit. We just cannot have Dastardly Hillary as our President. It's a thought that we must surely dismiss. Having her in the White House will no doubt lead to a Constitutional Crisis. Look at the charges that can be brought against her. Each one worse than the other.
Since she is the consummate congenital liar you can begin with PERJURY, followed by OBSTRUCTION OF JUSTICE and of course there is BRIBERY. PAY FOR PLAY regarding the Clinton Foundation which naturally leads to the ILLEGAL USE OF A NON PROFIT ORGANIZATION. You can throw in RACKETEERING. The extent of her criminality can truly leave you awed. But wait!! There is more. The Foundation's books have been cooked. You have to throw in the final charge of FRAUD. Sorry, Dastardly Hillary, you must pay for your wretched sins and your disgusting corruptible public life.
You have cause this country much undeserved angst and utter strife. Never has there been such a miserable piece of human trash in our public arena. We shudder at the thought that you could have been President but you won't. It's hard for me to say this but I and millions of others must thank Anthony Weiner. We still have the election to go but I and others can breathe a sigh of relief. It is looking extremely good that we'll have Donald J Trump as our Commander in Chief.
Instead of dealing with a possible Hillary Presidency and a constitutional crisis we can focus our attention on restoring the exceptionalism of America that once was and finally defeat those barbarians that go by the name ISIS. Unfortunately, we must endure the mudslinging of Dastardly Hillary and the fully complicit press in the remaining days of this campaign. Knowing that they are destined to lose they will try to cause our country immense pain. They'll try to convince us that a Trump Presidency will cause a racial war and that he will usher in a World War 3. This is the kind of horrific hate that comes from the likes of a truly satanic Hillary. What we are about to see is something happening that is on the surface quite extraordinary.
Donald Trump is about to be our next President. What a comfort and joy that is to see. He is not perfect and he is with his flaws but we know he is for us and he will execute to the fullest extent all of our laws. In the end the common sense of the majority of our citizenry this time will win out. All the disgusting pundits that populate our news channels will be forced to eat crow. Donald Trump has caused this to be so. Back in June of last year no one gave him a chance. Few high profile public figures spoke on his behalf. But something tells me on the morning of November 9th Donald J Trump will have the last laugh!
Friends Of Liberty

is a non-partisan, non-profit organization with the mission to protect and defend individual freedoms and individual rights.