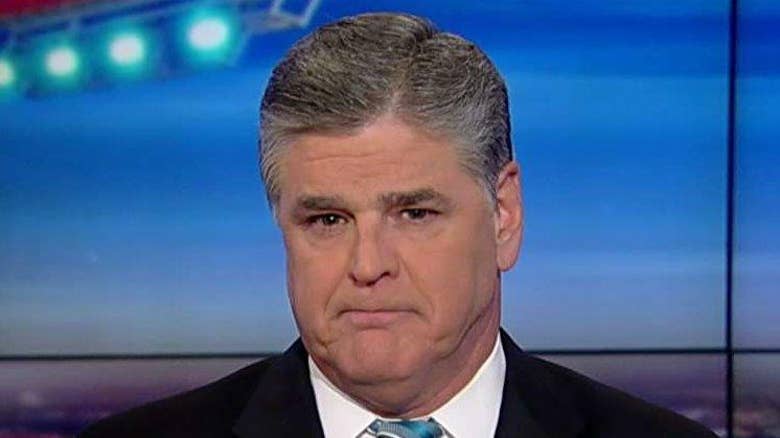 National Embarrassment' Comey 'Should Be Ashamed of Himself'

Sean Hannity reacted to the firing of FBI Director James Comey in his Opening Monologue.

He said Comey was lucky that Trump allowed him to stay on as director as long as he had.

Hannity called Comey a "national embarrassment" for his handling of the Clinton email investigation.
"At every single turn, the FBI director disrespected the Constitution," he said. "Comey has failed you, the American people, on a spectacular level."

He said Comey oversaw a "two-tiered" justice system that placed the Clinton family on one level and everyone else on another.

"[He] should be ashamed of himself," Hannity said, adding that Comey has no respect for the equal application of the rule of law.

Watch the full monologue above.
"FIGHTING FOR FREEDOM AND LIBERTY"
NEVER FORGET THE SACRIFICES
BY OUR VETERANS
Note:
We at Friends of Liberty cannot make any warranties about the completeness, reliability and accuracy of this information.
Friends of Liberty
is a non-partisan, non-profit organization with the mission to
Educate,
protect and defend individual freedoms and individual rights.
Support the Trump Presidency and help us fight Liberal Media Bias. Please LIKE and SHARE this story on Facebook or Twitter.
TOGETHER WE WILL MAKE AMERICA GREAT AGAIN
!
Join The Resistance and Share This Article Now!
‼️️
♻️

PLEASE SHARE
♻️
‼️️