What are your thoughts
On this Report ?
TRUTH is the Enemy of Tyranny.
The Sleight of hand by THE ENEMIES WITHIN.
Subversive tactics cloaked in feigned ignorance.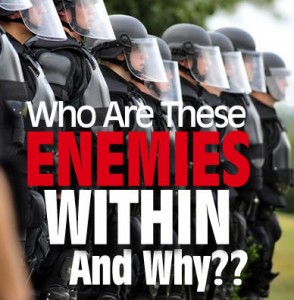 This must stop THIS WILL STOP.
This is Unconstitutional.
This is the work of a subversive Inserted Manchurian via the Elites
Time to take America back as a Sovereign and Safe Country.

THE ELITES WANT THEIR NEW WORLD ORDER AND ARE USING PROPAGANDA TO TRY TO GET IT. IT IS NOT WORKING. THEY HAVE BEEN EXPOSED. THE NDAA IS ALSO AN OUTGROWTH OF THE ELITES FALSE FLAGS AND FEAR MONGERING. NOW THEY ARE USING THE NDAA TO CRIMINALIZE FREE SPEECH. THIS IS A CLEAR AND PRESENT DANGER FOR US ALL. WE MUST EXPOSE IT ALL DAY LONG.
God Bless and Thank You Donald Trump

For Giving We the American Citizens

Hope that Real Change for the Betterment

and Well Being of Our Country and

Citizenry is Indeed Possible
FREE THE BUNDYS, HAMMONDS AND OUR PATRIOTS WHO SUPPORTED THEM AT MALHEUR
I am sure you are familiar with the Bundys and the HAmmonds
and our patriots who supported them.
they are unconstitutionally jailed and denied their rights
they must be set free.
This video is truly great
I think of Lavoy all of the Time, and my heart aches
they sent a message to every patriot by murdering him
FREE THE BUNDYS, HAMMONDS AND OUR PATRIOTS WHO SUPPORTED THEM AT MALHEUR
Friends Of Liberty

is a non-partisan, non-profit organization with the mission to protect and defend individual freedoms and individual rights.
Support the Trump Presidency and help us fight Liberal Media Bias. Please LIKE and SHARE this story on Facebook or Twitter.