TRUTH is the Enemy of Tyranny.
The Sleight of hand by THE ENEMIES WITHIN.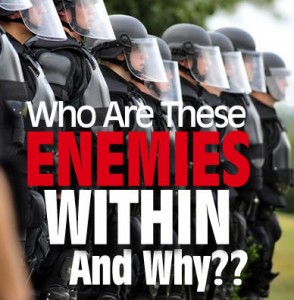 This must stop THIS WILL STOP.
This is Unconstitutional.
This is the work of a subversive Inserted Manchurian via the Elites
Time to take America back as a Sovereign and Safe Country.

******************************************************
DEC 17TH LET US ALL JOIN HANDS ACROSS AMERICA IN PRAYER FOR OUR MEN AND WOMEN OF THE THIN BLUE LINE. THEY RISK IT ALL EVERY DAY FOR OUR SAFETY. THEY HAVE FAMILIES AND BIG HEARTS FOR HUMANITY.
THIS VIDEO IS MAKING AN IMPACT!!!!
FINALLY.... Something in this country worth taking a knee for.......
Please SHARE if you stand with me!!!!
Let's be united for once!!!!!
KEEP IT GOING, KEEP SHARING!!!
Friends Of Liberty

is a non-partisan, non-profit organization with the mission to protect and defend individual freedoms and individual rights.