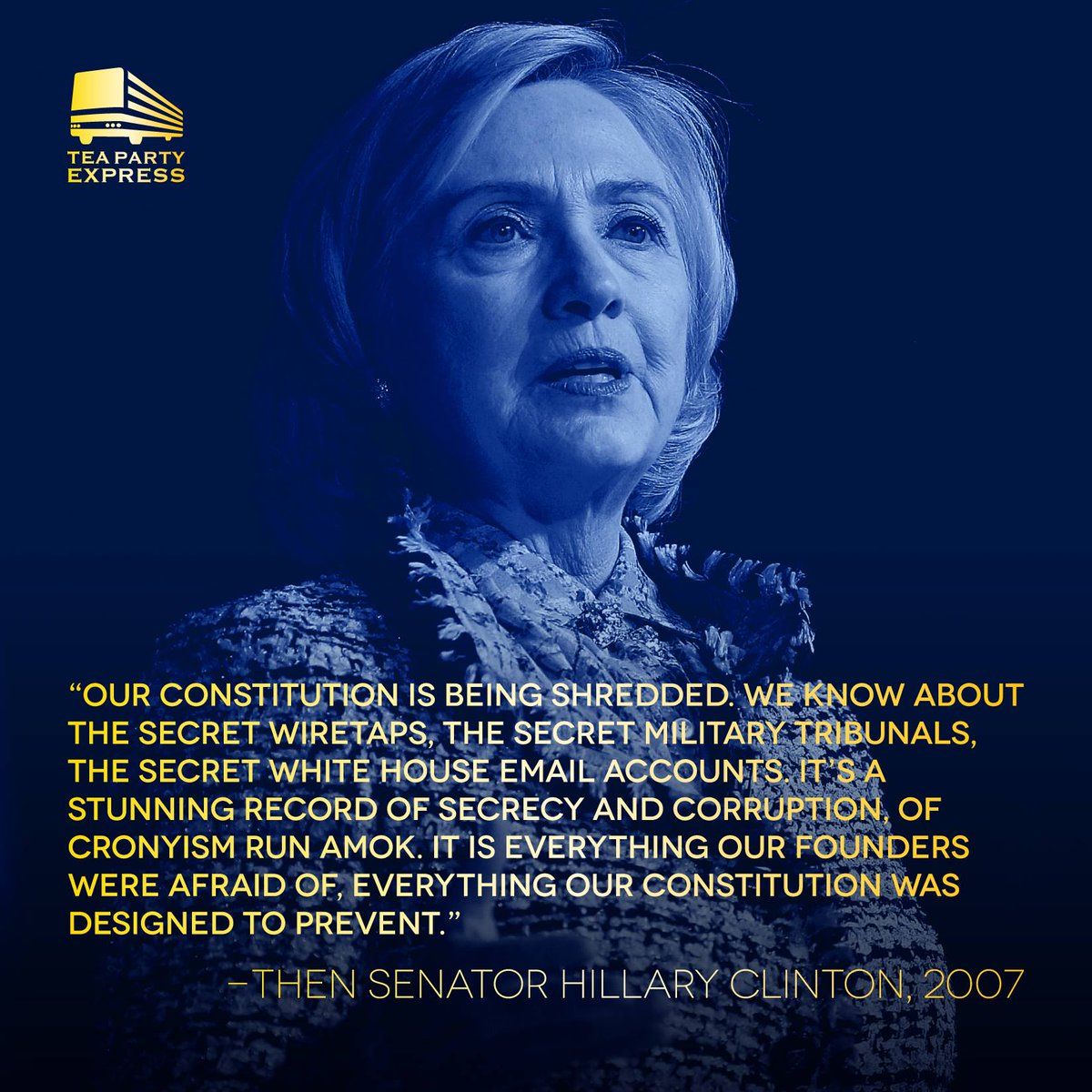 Hillary Clinton's Former Classmate Helps to Bring Her Down
"Bias has always been a factor in journalism. It's nearly impossible to remove. Humans have their thoughts, and keeping them out of your work is difficult. But 2016 saw the remaining veneer of credibility, thin as it was, stripped away and set on fire." —Derek Hunter, Former '

Never Trumper

' Talk Show Host
While there are an enormous number of supporters and campaign workers who fought and won for President-Elect Donald J. Trump, the mainstream news media appear to only feature those who may be for a successful Trump Administration, but they are still part of the Republican establishment or are denizens of the so-called Washington, D.C. "Beltway Crowd."
However, there were many who volunteered their time, experience and talents to furthering the goal of getting a true outsider into the Oval Office, especially a man who never held a political office in his seven-decades of living in America. Donald Trump brought out the best in a group of people who didn't work for the money or the fame or even the accolades that usually comes with a newspaper or magazine byline, an appearance on a television or radio news/talk show, or a series of lectures on college campuses.
Ever wonder why the media is allowed to lie with impunity about public figures? Kelleigh told us why, after Mr. Trump questioned how they could continually get away with the deceit. In her article, Supreme Court Ruled that Media Can Lie with Impunity, she explained the 1964 supreme court case, NYTs v. Sullivan, and the liberal Warren Court decision. When Mr. Trump held a huge rally in Alabama, he told about this case which originated in that state with police commissioner, L.B. Sullivan.
Kelleigh's favorite general was selected as Trump's
national security adviser.
It will take a long time before Americans can begin to forget the boisterous New Yorker who dubbed the campaign press corps "The Dishonest News Media" or the "Lying News Media." In fact, next to his pet name for Hillary Clinton — "Crooked Hillary" — President-Elect Trump on the campaign trail used his pejorative against the reporters on a daily basis.
Kelleigh Nelson took it upon herself to give Trump a chance at having the truth told about his ideas, his beliefs and his plans for the future. She utilized the skills she gained through the years starting out as a Goldwater Girl.
"I was a Goldwater Girl in 1964 with Hillary Rodham in Park Ridge, Illinois. We both attended Maine Township High School East. Hillary was a year behind me and graduated from Maine South as it opened her senior year" said Kelleigh.
Nelson remembers watching Hillary while she was on the high school debating team. "I watched Hillary debate in high school and use tactics that were less than honorable… watching her lie through her teeth during this first debate, was enough to make me wretch," said Kelleigh.
In a column Kelleigh wrote after the NBC/MSNBC's Lester Holt moderated debate, Kelleigh said, "As far as I'm concerned, Hillary Clinton hasn't changed much since those high school days."
"Hillary Clinton's litany of lies throughout the first presidential debate had me screaming at the television. Another reason my husband refuses to even watch them, they're so scripted," Kelleigh wrote.
"Hillary did remain standing, and she didn't cough or lose concentration. However, if you listened carefully, you heard her strong socialist beliefs come through. She wants to grab the guns, federalize law enforcement, steal from the "rich," with higher taxes, (sending them and their companies and monies to other nations), play nice with illegals and Muslim refugees, and give away a lot of free stuff with our tax dollars," said Ms. Nelson.
Kelleigh Nelson has indeed gained a wealth of knowledge through her endeavors as a Playboy Bunny working at Hugh Hefner's Playboy Key Club in Chicago, running her own business, being the executive producer for two national talk radio hosts, working with her fellow-conservatives including the iconic Phyllis Schlafly, and being an American patriot.
"I wrote political and gossip columns for local businesses on the north side of Chicago back in the late 60s while working in downtown Chicago, and I was there for the 1968 Democratic riots," she noted.
"Now I have been writing for NewsWithViews.com since 2009 and have written exclusively about Donald Trump's campaign, his goals and policies since he announced his candidacy. I also exposed his political challengers in the primary, as well as Hillary Clinton in the campaign, she added.
Her editor at NewswithViews.com has this to say about Kelleigh Nelson: "Kelleigh is one of the best columnists in the business. She writes from the heart but doesn't shut off her mind. This election cycle saw her feverishly working to get a man she believed was destined to start making a U-Turn for the United States. Her columns garnered some of the highest numbers of readers and she still believes she's seeing history made with the election of Trump as President of the United States."
Don't forget to follow the Friends Of Liberty on Facebook and our Page also Pinterest , Twitter , tumblr and Google Plus PLEASE help spread the word by sharing our articles on your favorite social networks.
Friends Of Liberty

is a non-partisan, non-profit organization with the mission to protect and defend individual freedoms and individual rights.